More Walk of Fame Food
Walk in and Eat
Napkins ready? These places are all in the vicinity near Hollywood High School.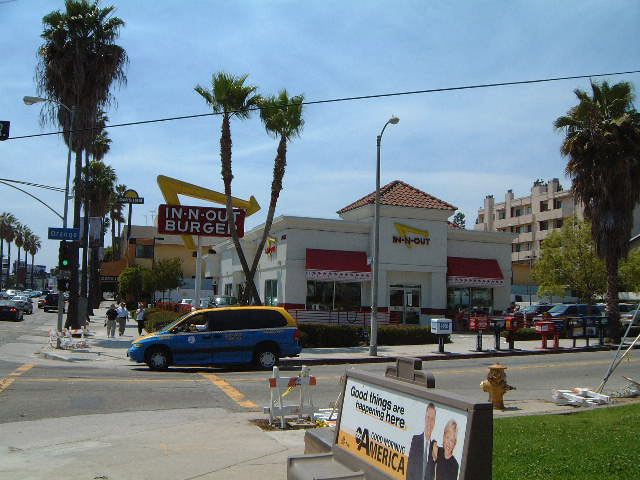 In-N-Out, That's what a hamburger's all about... Just across the street from Hollywood High School. Located at Orange and Sunset. Not the cheapest fast food, but a favorite with Californians. A very tasty hamburger with fresh lettuce and onions and everything else piled on. There is plenty of meat in the burger and it is not unlike what you might make in your own back yard. If you arrive on a weekday you might see a crowd of teen-agers from Hollywood High getting their daily nutrition here. Always busy with the locals and tourists will love it too.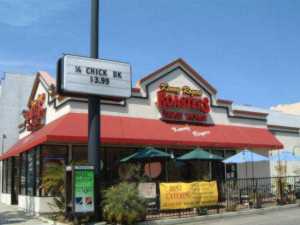 Kenny Rogers various roasted foods, Highland South of Hollywood Blvd. For those who are not familiar with the 70s in the US, Kenny Rogers was a singing star and I guess he still is. This is his side business venture with Kenny Roger's Roaster. I have never eaten there yet so I can't say if it is great but it is conveniently located. It is also across the street from Hollywood High School. (Actually, this restaurant is gone, but there is usually some sort of eaterie in its location.)
Links
Hollywood Screams (Scary Movies)
Fairfax, Hollywood's "Other" High School
Restaurants
Hollywood Eats
Hollywood High Hamburgers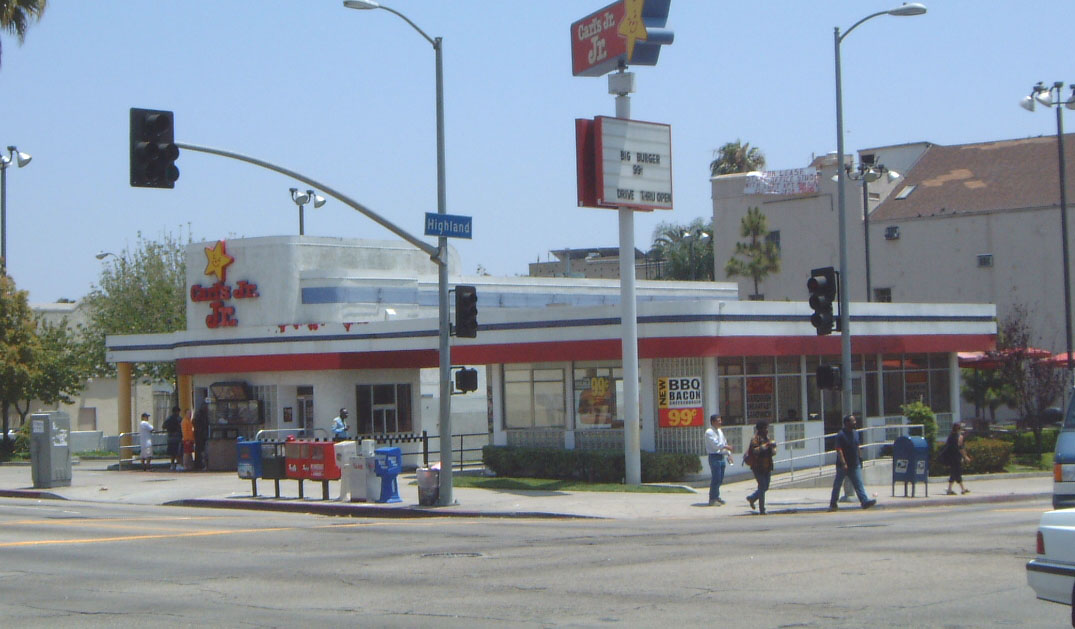 Carl's Jr. Highland and Sunset about a half mile South of Hollywood Blvd. Technically it is called Carl's Jr., Jr. Lots of different types of hamburgers with clever names. This area has many eating places in mini malls and regular fast food franchises. The Hollywood High School crowd is here during lunch time and many businesses are nearby.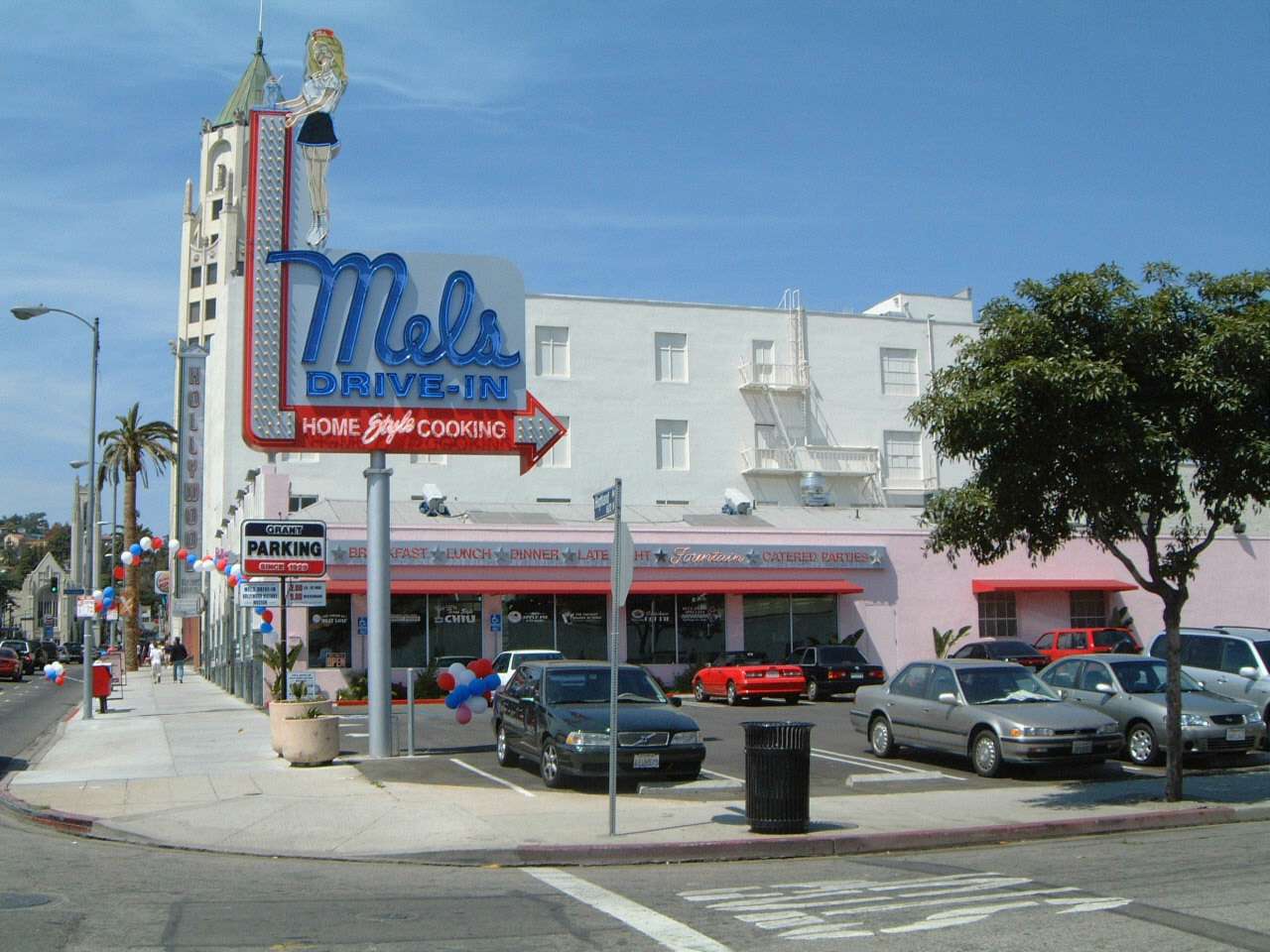 Restaurant, Once called Mel's Home style cooking fashioned after the drive in restaurants of the fifties. Lots of different kinds of food and a fun looking place to eat. This restaurant changes hands often. It is across the street from Hollywood High School. Just a few steps South of Hollywood Blvd. Easy to walk to from the Chinese Theater.
More Links
Places to Eat in Hollywood, Page 2
Places to Eat in Hollywood, Page 3
Places to Eat in Hollywood, Page 4