More Walk of Fame Food
Walk in and Eat
A varied assortment of eateries within walking distance of Hollywood and Vine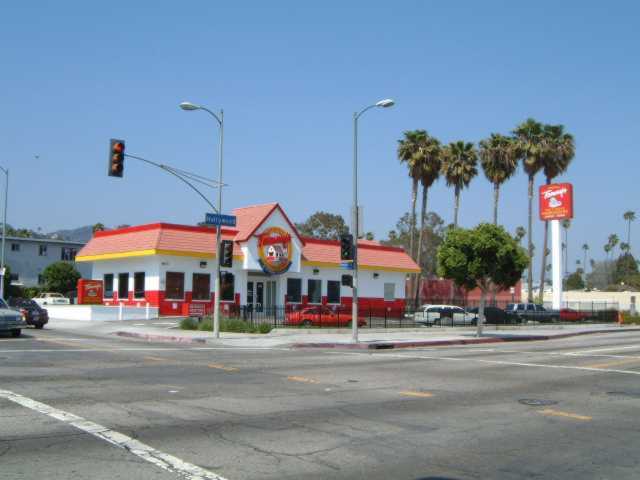 Tommy's Burgers, Hollywood Blvd. at Bronson, where the Hollywood Freeway exits at Hollywood Blvd. Tommy's Burgers is not a franchise. All the restaurants are owned by the same family. The burgers are a favorite with the locals in Southern California. I personally do not like them all that much but many people rave about Tommy's being the best. Chili burgers are offered. The price on the menu includes the sales tax.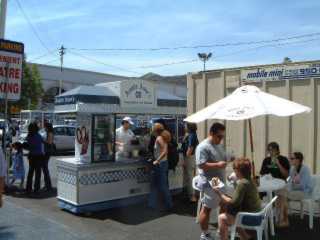 Pretzel Stand, This one was near The Chinese Theater This pretzel stand might be a place for you to get a snack and rest your feet while you probe the Hollywood sights. There are various sidewalk snack outlets and very small restaurants in the area. The Kodak Theater complex is a place which has many fast food and fancy style restaurants and the only rest rooms for the public in the area.
Links
Hollywood Screams (Horror Films)
Fairfax, Hollywood's "Other" High School
Restaurants
Hollywood Eats
Hollywood Fast Food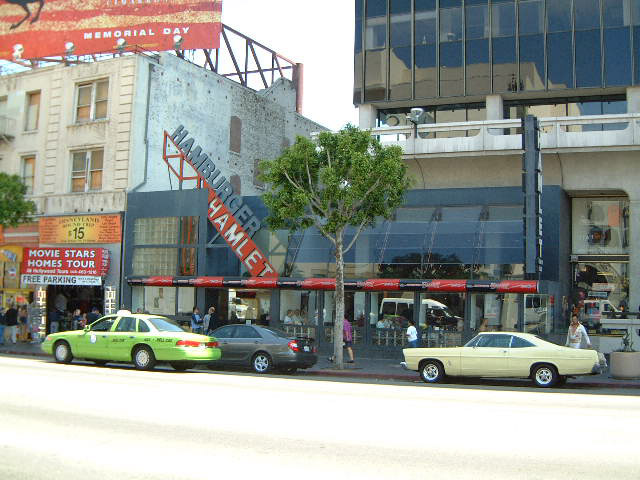 Hamburger Hamlet on Hollywood Blvd. across the street from The Chinese Theatre Hamburger Hamlet used to be across Hollywood Blvd. from the Chinese Theater. I just want you to look and tell me, isn't that Elvis getting into his yellow Plymouth or Ford? Lots of celebrity lookalikes to watch as you eat in this area.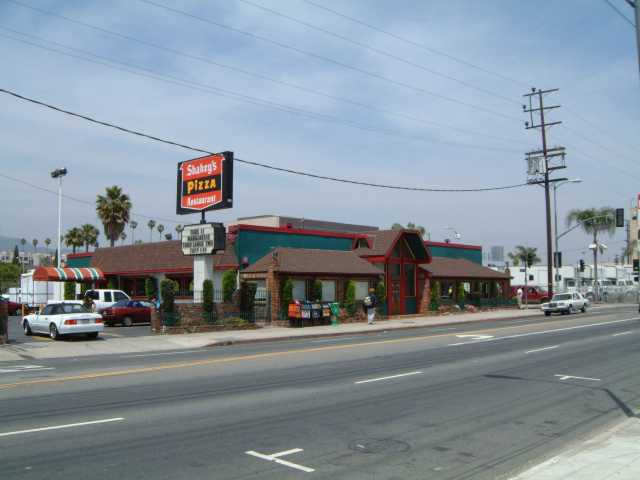 Shakey's Pizza on Santa Monica Blvd. just East of LaBrea I ate here often. I enjoyed the buffet between 11AM and 2PM. The price with a beverage will be about $10 per person. Pizza, salads, chicken, spaghetti and many choices. Lots of parking in back. About midway between The Chinese Theater and Paramount Pictures.
More Links
Places to Eat in Hollywood, Page 1
Places to Eat in Hollywood, Page 2
Places to Eat in Hollywood, Page 3