Penny stocks might be the answer.
Click Here!
Click here for special gift ideas.
I have music available at CDBaby. My songs were rcorded at various places during 7 decades of activity which continues today. Please take a look at my CDBaby page if you have some time to listen to some of the preview music. It is free to listen to some samples.
Join Amazon Prime - Watch Over 40,000 Movies
My Hollywood Star... Free Information For Entertainers
The Hollywood Survival Guide Click Here!
Making it in Hollywood
Never fail to believe in yourself. You actually can be a movie star. The big secret is you do not have to have a lot of talent. You do have to have the drive and the energy and you must understand that Hollywood needs you. Hollywood needs you. Hollywood cannot make it without you.
Take a Chance, Gamble
To make it in show business means you must first take a chance. Leave a "safe zone" and take a gamble that you will be able to make it in the jungle that is the World of Entertainment. I gambled and I won. I took a chance. I left the safety of my Old Kentucky Home and headed West.
I arrived in Hollywood in 1956. I did not know anyone in the entertainment business anywhere near Hollywood. I did not know anyone in California. I had no great talent which would be of interest to movie makers or agents. I had no actor's resume. I was in Hollywood but not an actor. I worked in a warehouse to make ends meet. That was a wise choice. To make any kind of progress in show business it is important to be stable. You will need an address and a phone number and, in Los Angeles, which is where Hollywood is located, you will need a car that runs if you expect to get to auditions. You also will need to eat while you wait to be discovered in Hollywood or anywhere. The resume will wait. Your tummy needs to eat now.
I waited and I worked at my regular job. I moved from L.A. to New York City and then to Las Vegas. I learned to play a litlle bit of music on piano and guitar and I wrote some songs and started my own publishing company. I made records. They were the vinyl 45rpm records of that era. I became a radio announcer and a writer for other deejays while I was in Las Vegas. Las Vegas is only 300 miles from Hollywood. Sometimes making it in Hollywood is a lateral move after you have made it somewhere else.
I wrote for some of the Las Vegas lounge performers. All that was before I finally started working as a movie extra. Acting in a Hollywood movie still seemed like a faraway dream.
A Door To Hollywood Opened... In Las Vegas
I started as a movie extra in 1979, in Las Vegas, 23 years after I first arrived in Hollywood. It took some time for me to get into the movies.
As soon as I became a member of The Screen Extras Guild in Las Vegas I moved to Los Angeles. To be more specific I moved to Hollywood. I lived in Hollywood and I was working in the movie industry. I then became an actor very quickly and all of it was fun and worth the effort.
On this site I will share what knowledge and advice I have about the entertainment industry and what I know about Hollywood. I will keep updating pages as I learn more. Please enjoy yourself here and come back often. This is a how to site for entertainers. There are many pages, free to read. Thanks.
This Site Is Free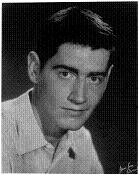 Please visit many of the pages here if you have a desire to become an entertainer. I have links below to many pages of the site. Each of those pages will take you to even more show business content. Every page is free. There is no membership. There are no pop up ads. My experiences as a professional entertainer in Hollywood will probably be helpful for you, whether you are just beginning your career or if you are already a veteran performer. Break a leg.
Be sure to check Makin' it in Hollywood. That is a good place to begin. Whatever talent you have, whether it is as a make up artist or hair stylist or truck driver or cook, you probably could be doing it in Hollywood instead of where you now live. You could be a Hollywood make up artist or a Hollywood truck driver. Develop your skill and head for Hollywood. Learn to be great in some field and then go to where you can be what you want to be.
The Truth About Hollywood
Hollywood is real and it exists not just in California. Every day cameras roll filming or taping scenes for soap operas, sitcoms, police and doctor dramas, feature films and commercials. Actors and extras and behind the camera talent are all needed. There is a need for YOU in Hollywood. Your Hollywood career might start in Nevada, as mine did, or in New York or Florida. Wherever you are, that is your starting point.
Hollywood is a real place that exists. It is made up of people who came from somewhere else. You will fit in there just as well as you fit in where you are now. Nobody is an outsider in Hollywood.
Any e-mails for the webmaster can be sent to this e-mail address.
Some Links
Quickly build your own money making website
Hollywood Screams (Horror Movies)
Royalty Free Pictures
Click here for royalty free Hollywood photos.
Your Name Here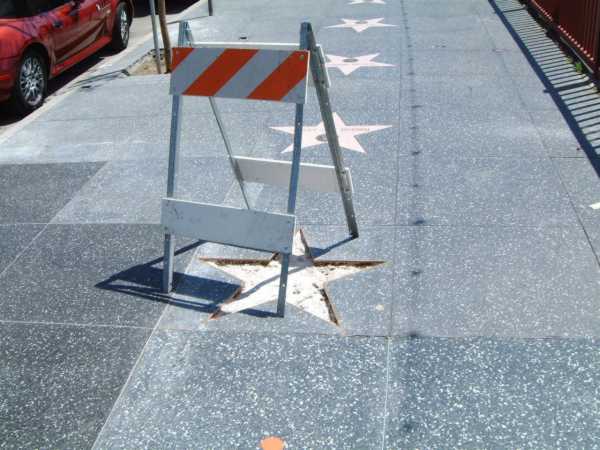 Hopefully your name will go on the Walk of Fame someday. Start here and start today and follow your dream. How to make it in Hollywood might sound like a dream, but dreams come true. You will make it in Hollywood. Nobody is as good as you are at being you. Hollywood needs your unique qualities.
On these pages you will find free information about how to design your resume, get your pictures (headshots), learn how to play piano chords, decide whether to join a union right away and other important career information. Take a tour of Hollywood here in your imagination and picture your upcoming success after a few years of hard work. Think of actually visiting Hollywood or moving there someday. I did that and it worked for me, but I planned my moves carefully. Visit Hollywood as a tourist if it fits into your plans and budget. If not start where you are now and become an entertainer.
This site was written by Tom Willett. Tom belongs to AFTRA, SAG, The Musician's Union and at one time was a member of the no longer existing Screen Extras Guild. Tom has more than 50 years of show business experience. Tom has been an actor, extra, deejay, stand up comic, musician, producer, director, writer and currently a YouTuber. Everything on this site is free.
Review Links
Fairfax, Hollywood's "Other" High School
A few royalty free pictures of Hollywood
Royalty Free Pictures of Stars in The Walk of Fame
Webtertainment, Promote yourself on the internet
The most important person... The Fan
I edit my YouTube videos with Magix