Music And Radio
I have never been a big star but I have tried many facets of show business with enough success I was able to make a steady income and continue toward loftier goals. I was always willing to get started doing something new in the entertainment arena. Getting started is what most people fail to do.
My Records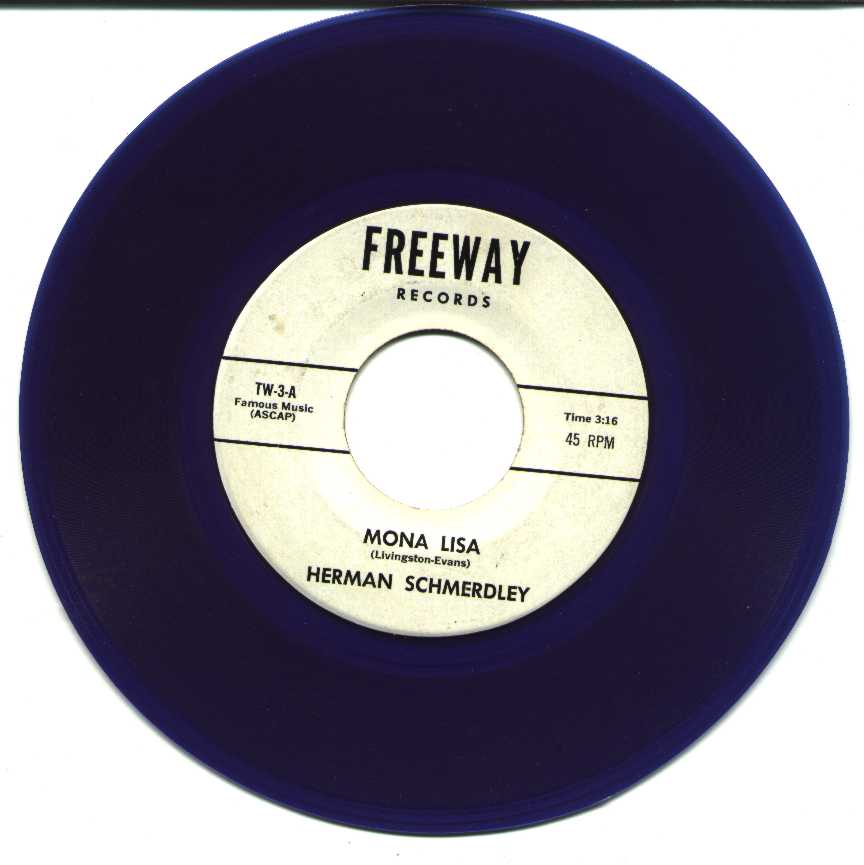 This was a recording I made in 1966 on my own label. I started Freeway Records in 1956. I started Schmerdley Music about 1970. This recording of Mona Lisa was rereleased in Holland in the 1990s.
Music And Recording
My first recordings were spoken word, then vocal with piano and later piano and vocal with band. Many of my YouTube videos contain original songs. My publishing company is affiliated with BMI (Broadcast Music Inc.). BMI and ASCAP and SESAC are the three major publishing affiliates in the US.
If you are a songwriter you receive one half of the royalties paid for your songs. The other half goes to the publisher. If there are two writers or more they each share an equal percentage of the songwriter's half. The publisher still gets half of the total. You might want to be your own publisher. It also makes an interesting source for some legitimate income tax deductions (Schedule C for business and Schedule E for royalties).
In Tab Hunter's book, Confidential: The Making of a Movie Star, he talks about how amazed he was in 1957 after having been a movie star for such a long time, he received his first royalty check for a hit record. He found out he was making much more from his recording career than from his movies. If you become successful at a recording career you will be able to produce your own movie.
I will add some pages of information about all phases of the music and recording fields later. I also have info about how to play Piano Chords on my other site, EZ Piano Chords. My tutorial sites are free and easy to understand.
Any e-mails for the webmaster can be sent to this e-mail address.
Hollywood Screams (Hollywood Horror)
Fairfax, Hollywood's "Other" High School
Road To Hollywood
Getting Started In Radio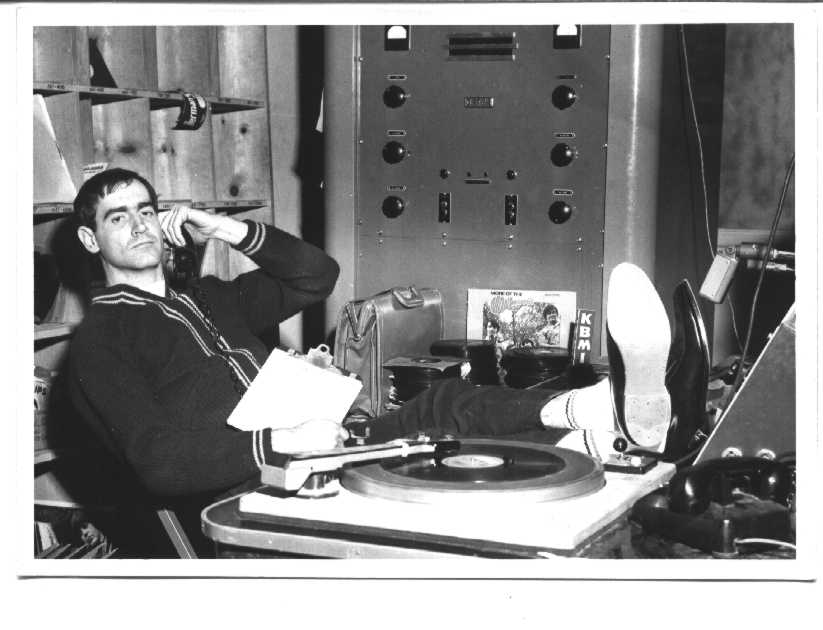 The photo shows me at KBMI Radio in Henderson, Nevada, which was part of the Las vegas radio market back in 1967. You can click on the picture for a larger size photo. That's a Monkees album leaning against the transmitter.
Radio is one of the best fields for starting a show business career. It is still relatively easy to get a part time job at a small station if you have some engineering ability and an FCC license or permit. Many college and public stations are looking for volunteers to operate the board and do some sort of show. They will explain what you need to do to get necessary licenses. It is very difficult to start a radio career in a major market.
When I first started hanging around radio stations, it was as a writer. I wrote comedy material for deejays and I did it for no pay. That got me started. I became a radio announcer at KENO Radio in Las Vegas in 1962. Then I worked at KVEG, KRAM, KLAS, KLAV, KTOO, KBMI, and KTRI all in Vegas and KCSN in Northridge, California. I would not have been financially successful in my later years in show business if I had not started by giving it away. My D.J. work brought me into contact with some agencies which hired extras for movies in Las Vegas. I became an extra because of the radio work. That later led to my acting career. Don't analyze what should be or how much you are worth. Just do what it takes to move ahead in your chosen field. Even today I will perform for free if the situation is right.
I joined AFTRA while I was working at a union radio station. That helped me later when I wanted to join SAG. See union page for more information. My Bio, Page 3
More Links
The most important person... The Fan