My Bio, Page 5
Radio and recording music and playing at piano bars was what I was doing to make a living in show business in the first half of the 1970s. I was surviving but not making any big bucks. I was definitely having a good time. Then I met a person who gave me some good advice and changed my life for the better.
I was a radio announcer and engineer at KVEG AM and KTRI FM Radio in Las Vegas. The stations were country music formatted and, believe it or not, computer based hi tech operations. The computers of the 70s were dumb compared to today's machines, but they did the job. I was programming my show and some news programs and a live call-in talk show. Today every station seems to be talk formatted but in the 70s it was very unusual. One of the shows for which I did the engineering was hosted by a man named Joe Behar.
Drama Workshop
Joe was the director of the Community Drama Workshop. Joe had a marvelous personality and he was gifted as a radio talk show host. He invited me to his drama workshop and I found myself going to the weekly meetings regularly.
At one meeting a member discussed movie extra work. Joe then invited a casting person named Jackie Baskow to the workshop to explain how to register. I registered and began to work about once a month. It was non union at first. After several months I joined the Screen Extras Guild. I began to work about twice a month and some of the days were good money jobs. My schedule as a piano bar performer and weekend radio announcer meant I had the free time during the week to work on film productions.
Any e-mails for the webmaster can be sent to this e-mail address.
Hollywood Screams (Hollywood Horror)
Fairfax, Hollywood's "Other" High School
Webtertainment... Promote youself with video
Me on Cannery Row with friends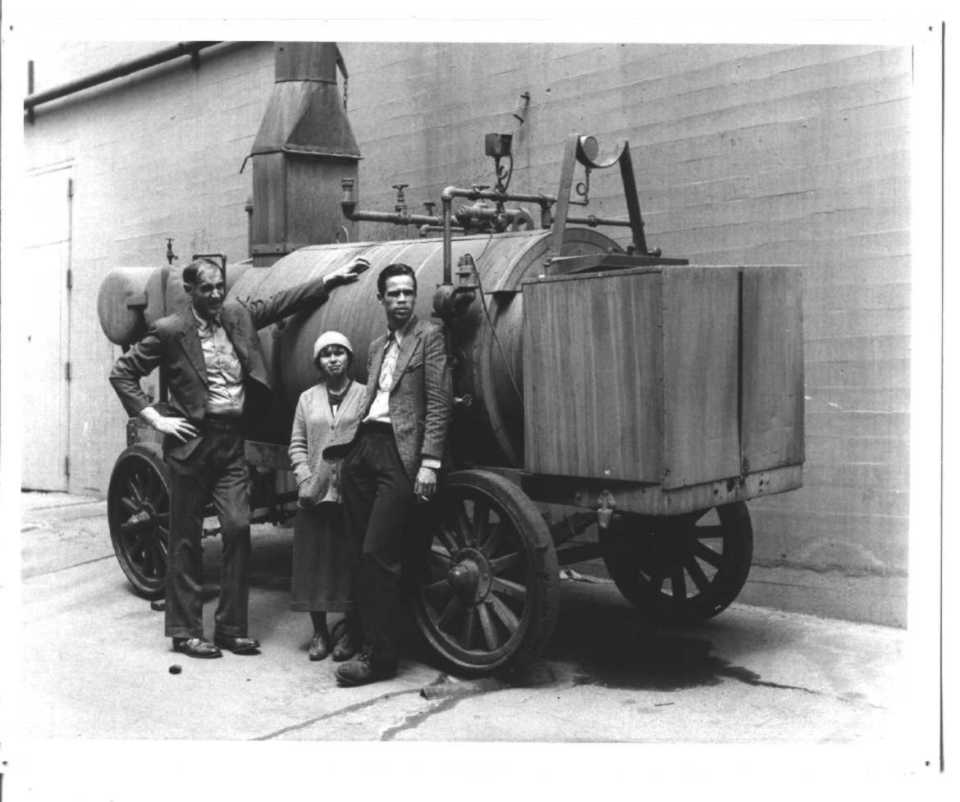 This was a show I worked on twice. Once I did my scene with Raquel Welch and later the leading lady role was performed by Debra inger. I worked in both versions of the scene. There was a lawsuit involved and the story can be found on the internet. I was not involved in the lawsuit but it was an interesting experience to be working on a set that had a lot of news coverage at that time.
Me, Mork, Mindy...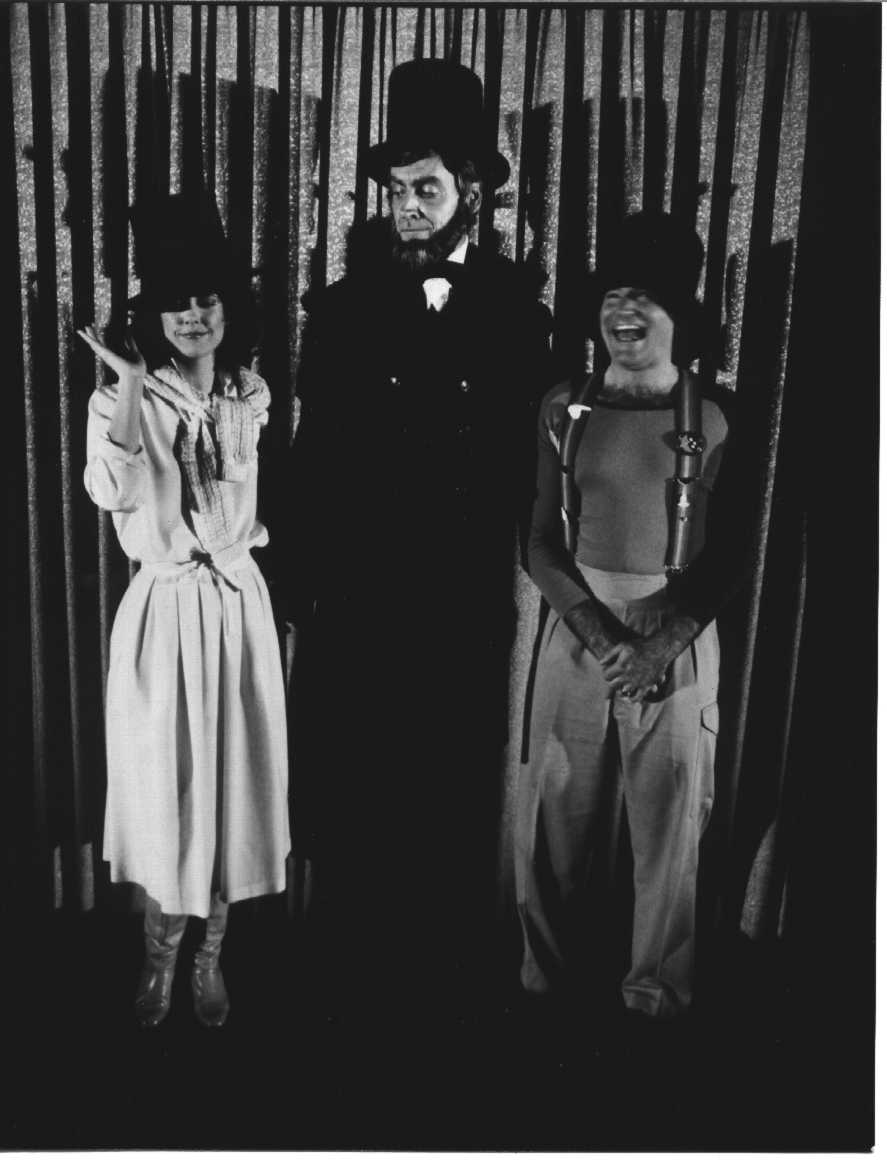 I worked on Mork and Mindy as Abe Lincoln. It was always a pleasure to work as Abe Lincoln.
Keep Moving Forward
Movie Extra Work
This is me in 1979 working as a cowboy bridegroom in "Melvin and Howard."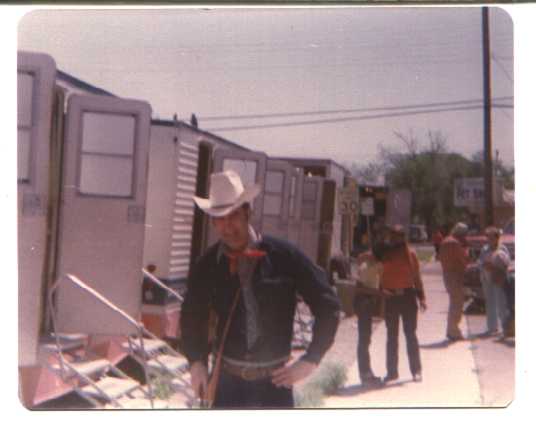 I worked several movies and TV shows and one commercial in Las Vegas before I moved to Los Angeles in 1980. I began working in L.A. as a union extra and by 1981 I was averaging about three days a week and making some good money. I worked on more than 100 movies and more than 135 TV series as an extra. Many of the scenes I was in just required me to be part of a crowd at a theatre or ballpark. I was often just an unnoticed pedestrian or a customer in a restaurant.
Sometimes I would have a "part" where I would interact with the principles. Those parts were called "Silent Bits" in the old days. I was Abe Lincoln on "Happy Days" and "Mork and Mindy" and Bringing Up Jack" and "The Gong Show." The Abe outfit got me a lot of work over the years.
I also was often cast as a priest or mortician. Sounds comical and it often was but it gave me some good parts and added to the income. (CONTINUED ON NEXT PAGE)
More Links
The most important person... The Fan