More Walk of Fame Stars
Click on the small picture to see a larger picture of the Hollywood Star from the Walk of Fame. You may use the picture for any purpose as long as you save it to your own hard drive first. Do not use my bandwidth. It is royalty free. I took the pictures and you may acknowledge this site or myself but it is not necessary. Thanks.
Singers Stars
Celine Dion's star Celine Dion needs no introduction. She has had an amazing career as a singer in a short period of time. Tourists stop at her star to have themselves autographed with the star.
Links
Quickly build an income generating website
Hollywood Screams (Horror Movies)
Fairfax, Hollywood's "Other" High School
More Links
Walk of Fame
Hollywood Stars
Walk of Fame Singers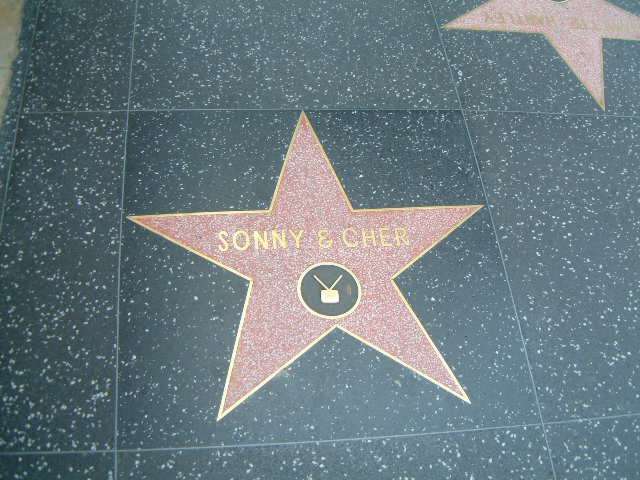 Sonny and Cher's star Sonny and Cher became popular with the Beatnik crowd and then the pop music world exploded with several number one songs while they were together. They each had more success as individuals and again as a comedy/singing team on their TV series. They were both working regularly as movie actors also.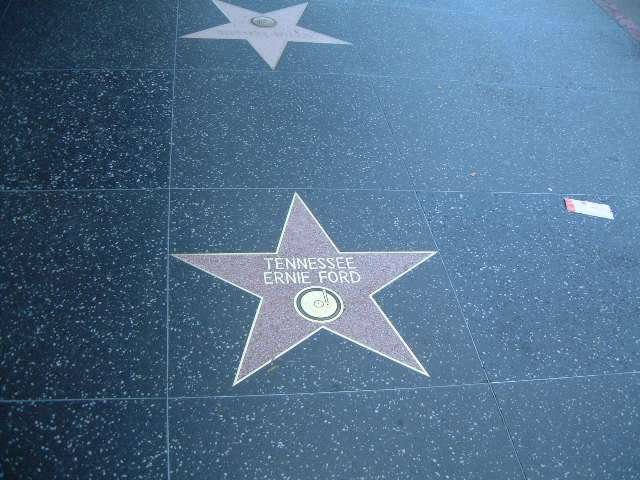 Tennessee Ernie Ford's star Tennessee Ernie Ford had many recordings which were upbeat boogie type Western Swing and Country songs before his first million selling hit. It was the working man's song, Sixteen Tons, which became a sensational number one chart topper for several months in 1955, which brought big time fame to Ernie. He was famous with a radio and TV show before the hit of Sixteen Tons, but that one song propelled him to super star status.