My Bio, Page 6
Hollywood Star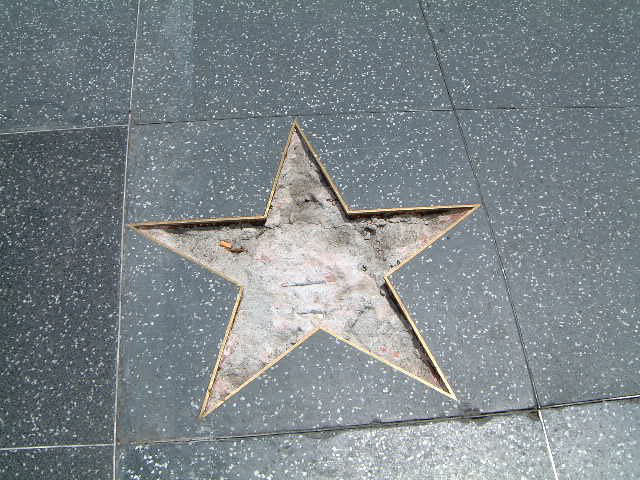 Many people will tell you you cannot get anywhere working as an extra. I did. I did it with very little acting ability. Today I am a retired actor who still goes on auditions. Life is great. I did not listen to the negative comments about how "You can't get there from here." I kept moving toward my goal and doing what I felt was the right move each step of the way. Do not become part of the non believers in your potential.
Remember there are people who became big stars who started in radio, music, bodybuilding, football, beauty contests, magicians, dancers, animal handlers, lookalikes, game show contestants and extras. There are even a few people who made it to stardom by starting their career as stage actors. It depends on you and your very distinctive personality just how far you will go. It is very easy to listen to common sense and quit. If you can take the rejection you will probably become successful. Stick with it.
Some people count the odds by thinking about the hundreds of people who come to Hollywood each day looking fo stardom. They see that as hundreds of people who will be trying out for auditions. Each time a Hollywood actor goes on an audition there is a roomful of people seeking that one part. The odds are 40 to one you might get a callback.
The way to look at it is there are not hundreds of people trying to get that part you want. There is only one you. You are competing against yourself. Be the best you that you can be and move ahead. Meet every actor at every audition if you can and get a grapevine of communication going. Never fear competition. Use it to your own advantage.
Any e-mails for the webmaster can be sent to this e-mail address.
Hollywood Screams (Hollywood Horror)
Royalty Free Pictures of Hollywood
Fairfax, Hollywood's "Other" High School
Webtertainment, internet video promotion
Keep Moving Forward
Hollywood Audition
Me about 1990 working as a cast member of the NBC TV series, "Dear John." Judd Hirsch is on the left and Jere Burns on the right.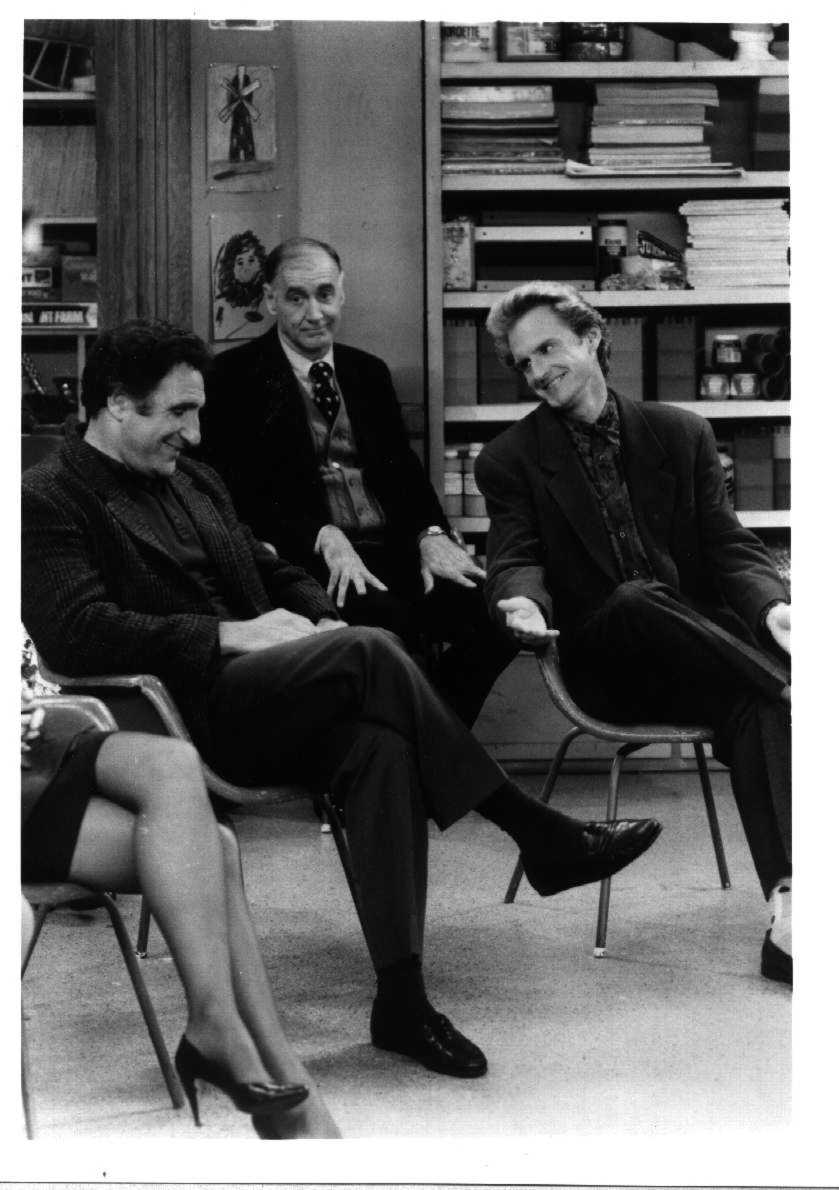 After many years working as an extra and occasionally getting upgraded to a speaking part, my life changed in 1988. I went on an audition for a part in a pilot. I had overheard someone on the set the day before telling his friend about the audition he intended to go to the following day. I invited myself to the audition. I got the part. I had crashed the audition and it worked. One of the rules of Hollywood is "There are no rules." You do what feels right at the time and whatever happens is your fault or your road to success.
The pilot was a show called "Dear John," an NBC TV show which was picked up for the fall season. It ran for four years and then ran in syndication for four more years. After the show ended I was able to get occasional acting parts in commercials and I made my ten years of retirement credits.
I was lucky. I was lucky I was not working the day of the audition. I was lucky I had been working as an extra on the set the day before when I heard about the audition. I was lucky but I was prepared for what to do when I was lucky.
More Links
The most important person... The Fan