More Walk of Fame Food
Walk in and eat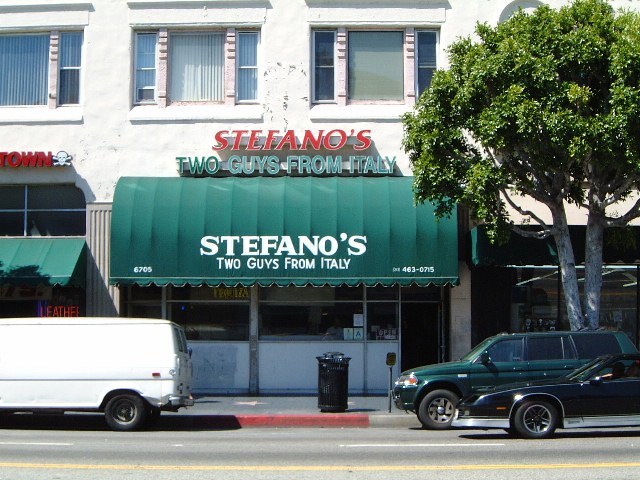 Two Guys From Italy, 6700 Block of Hollywood Blvd. Pizza... This place has been here on Hollywood Blvd. near Las Palmas since the 70s. They sell pizza by the slice. It is a good place for buying food you don't mind eating while you stand up. Buy something to take along as you walk down the sidewalk.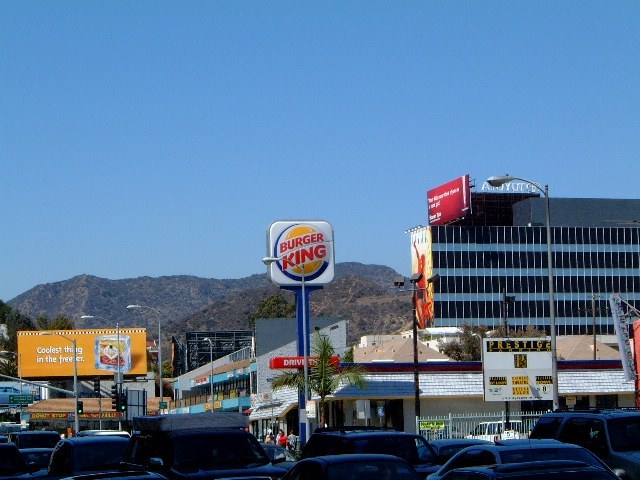 Burger King Restaurant Burger King was located on Highland just North of Hollywood Blvd. (This one is gone but the memory remains.) Try 7079 W. Sunset. Hamburgers, french fries and Value Meals are the specialties. They also have onion rings and chicken sandwiches and whatever you might need for a fast lunch. The design motif was borrowed from a 1955 Chevrolet. You can watch traffic going to the Valley by looking from the window as you munch. There are many hamburger places near and within the Kodak Theater complex.
Links
Hollywood Screams (Horror Movies)
Fairfax, Hollywood's "Other" High School
Restaurants
Hollywood Eats
Food Variety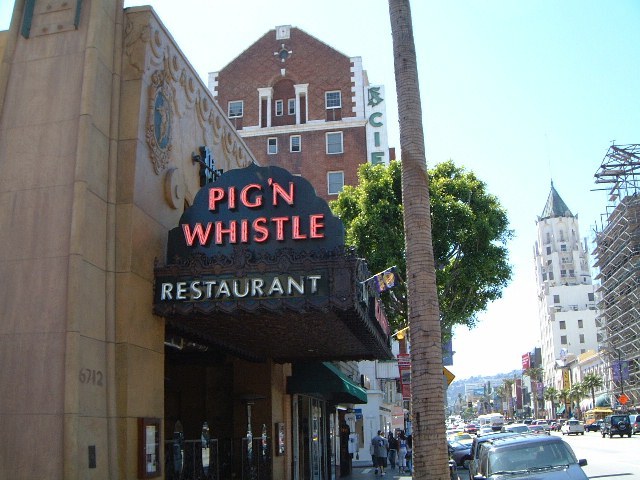 Pig'N Whistle Restaurant, 6700 Block of Hollywood Blvd. More expensive than fast food but a nice bar/restaurant atmosphere. Right on the Boulevard so you can be fancy and not have to valet park. Just walk in. Always busy. They have patio dining. $4.00 french fries, $10 hamburgers.(Those are 2002 prices. Expect to pay much more today.) Eat and watch the tourists.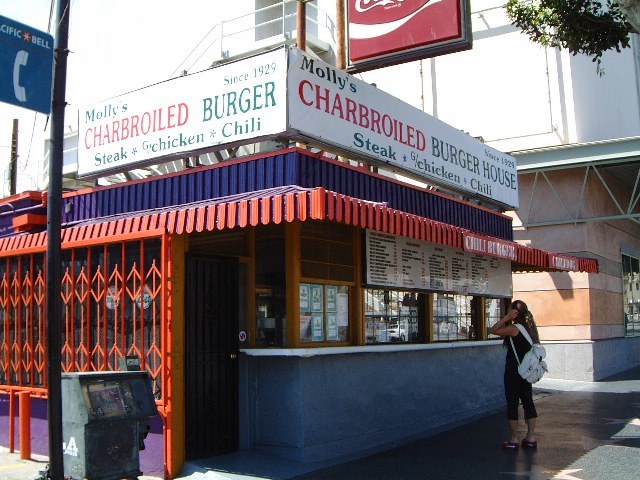 Molly's, South of Hollywood Blvd. one block on Vine Street Serving hamburgers for decades. This building has been here since the days of The Brown Derby which used to be just across the street. Not much room for sitting down with a big family but if there is just you and maybe a friend this is cozy. Lots of Hollywood history in this area.
More Links
Places to Eat in Hollywood, Page 2
Places to Eat in Hollywood, Page 3
Places to Eat in Hollywood, Page 4